Gold jewellery is a timeless choice for all the jewellery lovers out there. It is the preference of most men and women. These ornaments are passed down from one generation to the next because they appear to be the owner's most priceless possession.
The Indian fashion industry includes a wide range of gold accessories like rings, earrings, bracelets, necklaces, and more. When it comes to neck pieces, people prefer buying ones featuring intricate craftsmanship, unique style, a royal appearance, etc. You can find all these characteristics in the collections of popular brands. One such example is Hazoorilal's gold necklace.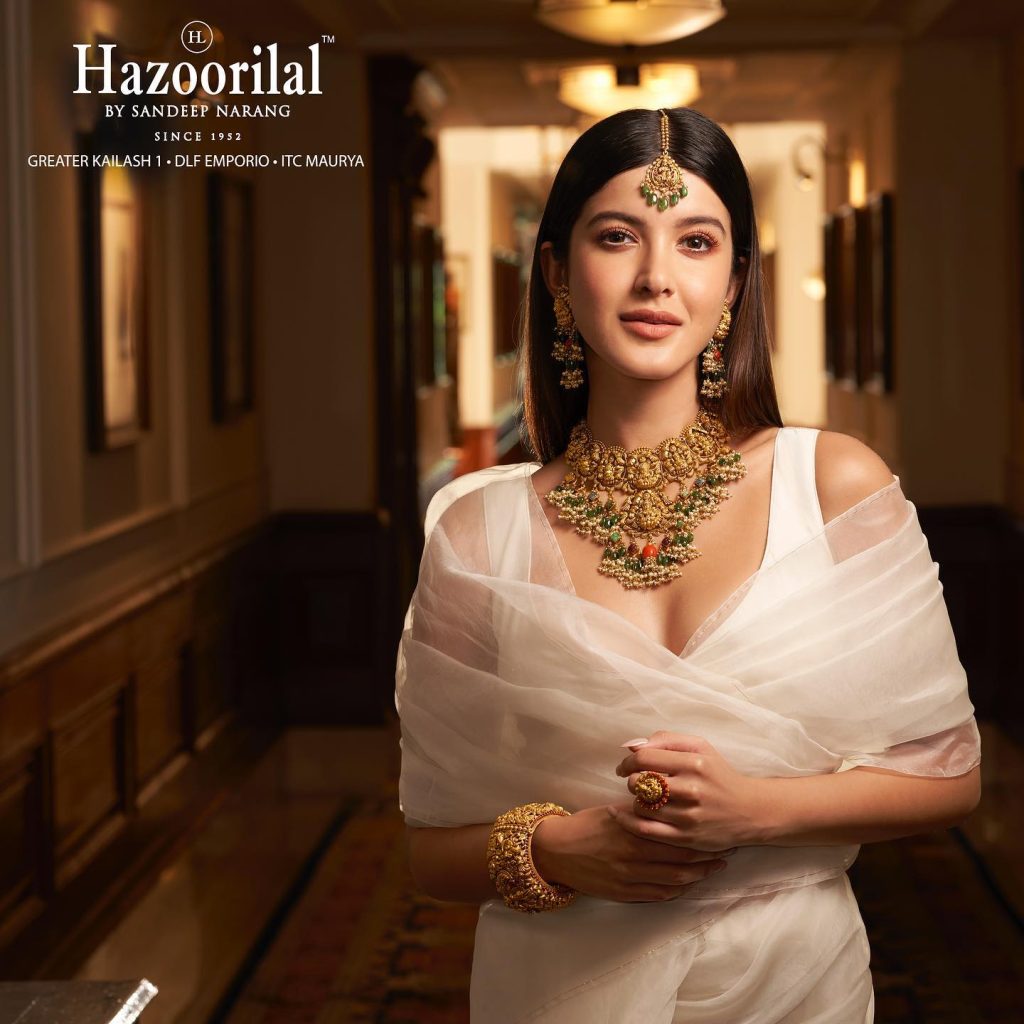 This is one of the leading jewellery brands in India, offering gold and other precious stone collections that may suit people's styles and preferences.
Why is a necklace one of the most significant ornaments?
A necklace can be defined as the longest accessory that is laced around the wearer's neck. One of the essential parts is a chain or cord that features a variety of decorative materials.
Traditionally, people used to wear neck pieces made of natural materials like stones, shells, and bones. With the evolution of metals and weaving threads, people switched to gold, silver, and copper. Furthermore, the inclusion of pearls and gemstones gave the ornaments a variety of designs and styles.
Aside from this, there is a variation in their sizes and craftsmanship. Below are some of the popular variations on the gold necklace.
• Necklaces that go below the neckline and hang below the bust are long necklaces. These are mostly paired with ethnic wear such as sarees and lehengas.
• Some gold necklaces come with heavy pendants that may feature intricate floral motifs.
Generally, people like pairing such pieces with heavy earrings. If you wish to style your look in the same way, you can buy gold earrings from a leading jewellery brand, like Hazoorilal.
• Layered gold necklaces are one of the most popular options for long neckpieces among fashion enthusiasts.
• Bridal necklaces may include raani haar, chokers, etc.
You can also take a look at Hazoorilal gold necklace collection, which features both traditional and contemporary styles.
Choose the best jewellery brands to accessorize your outfit
Gold is one of the most precious metals. Today's market is filled with a wide range of gold ornaments. You need to choose the most reliable brand to make safe investments. Hazoorilal Jewellers is one such example. Due to its extensive experience in crafting gold jewellery, people make it a priority when purchasing gold jewellery. So, if you're willing to buy a gold necklace collection for women online in India, consider visiting here.