Indian gold jewellery stands out on the global stage, showcasing the beauty embedded in the nation's opulent tradition, culture, and heritage. Crafted with dynamic designs, it caters to the diverse preferences of buyers. The allure of gold jewellery transcends mere adornment with its timeless appeal being a significant factor.

When aiming to make a statement that lasts a lifetime, individuals often turn to gold jewellery, such as Hazoorilal's gold collection. Exploring these pieces allows you to take a trip into the rich crafting stories of expert jewellers.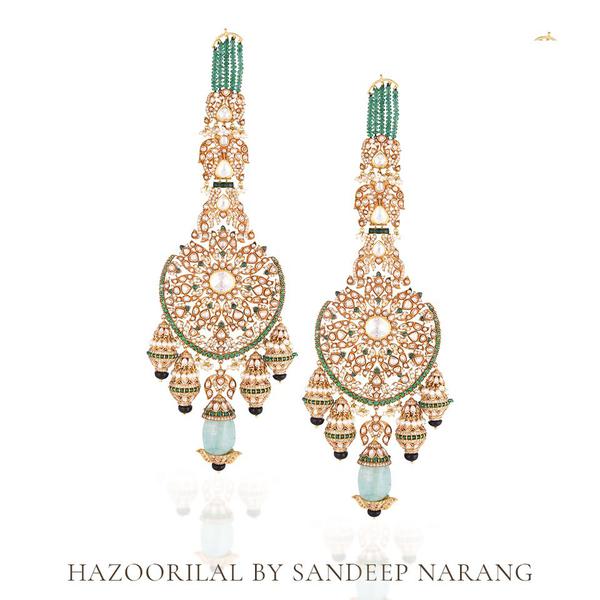 Jewellery-making is an exciting yet daunting profession that seeks perfection through practise. In other words, choosing a brand with decades-long experience ensures your purchase is crafted by skilled artisans. Their attention to detail, use of both traditional and modern techniques, ethical sourcing of metals and gemstones, and other aspects of jewellery curation provide access to exceptional masterpieces for a life full of occasions and celebrations.

So, what distinguishes masterful jewellery art from the rest, and how can you tell if your jeweller is the right one? Scroll down to learn.
Touch of tradition
An ideal form of jewellery is one that can reflect deeply rooted Indian traditions. Its craft should be able to tell a story, reflecting the diverse cultures and histories of the country. Exploring Hazoorilal's gold jewellery in Delhi will introduce you to a range of designs that serve as a testament to the rich tapestry of Indian craftsmanship.
Demonstration of expertise
As discussed earlier, expert craftsmanship produces pieces that highlight the balanced fusion of traditional and modern techniques. The detailing given to each piece hints at the level of skill that has been refined over centuries. Hazoorilal Gold Jewellers in Delhi are equipped with such artisanal values, contributing to expertly designed purchases.
Admirable designs and techniques
Gold jewellery comes in various looks and visual appeal. This is due to various designs curated from different techniques popular all around India. Examples include Kundan, Meenakari, and Jadau. These techniques add diverse shapes, patterns, and designs, such as delicate floral patterns and geometric shapes, to each jewellery piece.

If you're willing to buy ornaments featuring the mentioned designs and techniques, go for the Hazoorilal gold collection. There is a wide variety of options, differing in designs and patterns, for meeting the diverse needs of buyers all around the country.
Celebration of Fashion
We all know that Indians have different preferences when it comes to fashion. Moreover, the consistent evolution in trends, as per occasions, styles, etc., requires an art that can suit the needs of everyone. Gold, being a protagonist in the celebration of enduring fashion stories, offers a creative canvas for pouring into creations. Expert artisans strive to make the best use of this precious metal and their industry expertise in curating masterpieces.

These are some of the top features of the ideal craftsmanship of gold jewellers, like Hazoorilal by Sandeep Narang. They have a rich history in Indian jewellery art and adhere to industry standards and regulations. You can be confident that your purchases of timeless metals and precious gemstones will be of the best quality.

Hazoorilal gold bangles, necklaces, and other ornaments are the perfect works of art. You should look up to them for celebrating your fashion in style.