Hazoorilal Jewellers is synonymous with grace and grandeur in the world of gold jewellery in India. Its refined designs evoke a sense of festivity and celebration, attracting the hearts of numerous customers. With a rich heritage and timeless collection, Hazoorilal has mastered the art of crafting difficult and opulent pieces that reflect India's traditions and rituals.

If you are looking for gold jewellery that reflects divinity and sheen, then visit one of the best gold jewellers in Delhi, Hazoorilal. Whether it's a wedding, a festival, or any special occasion, gold jewellery by Hazoorilal brings an aura of joy and festivity, making every moment memorable.
Must-have gold jewellery in Delhi by Hazoorilal for your special occasions: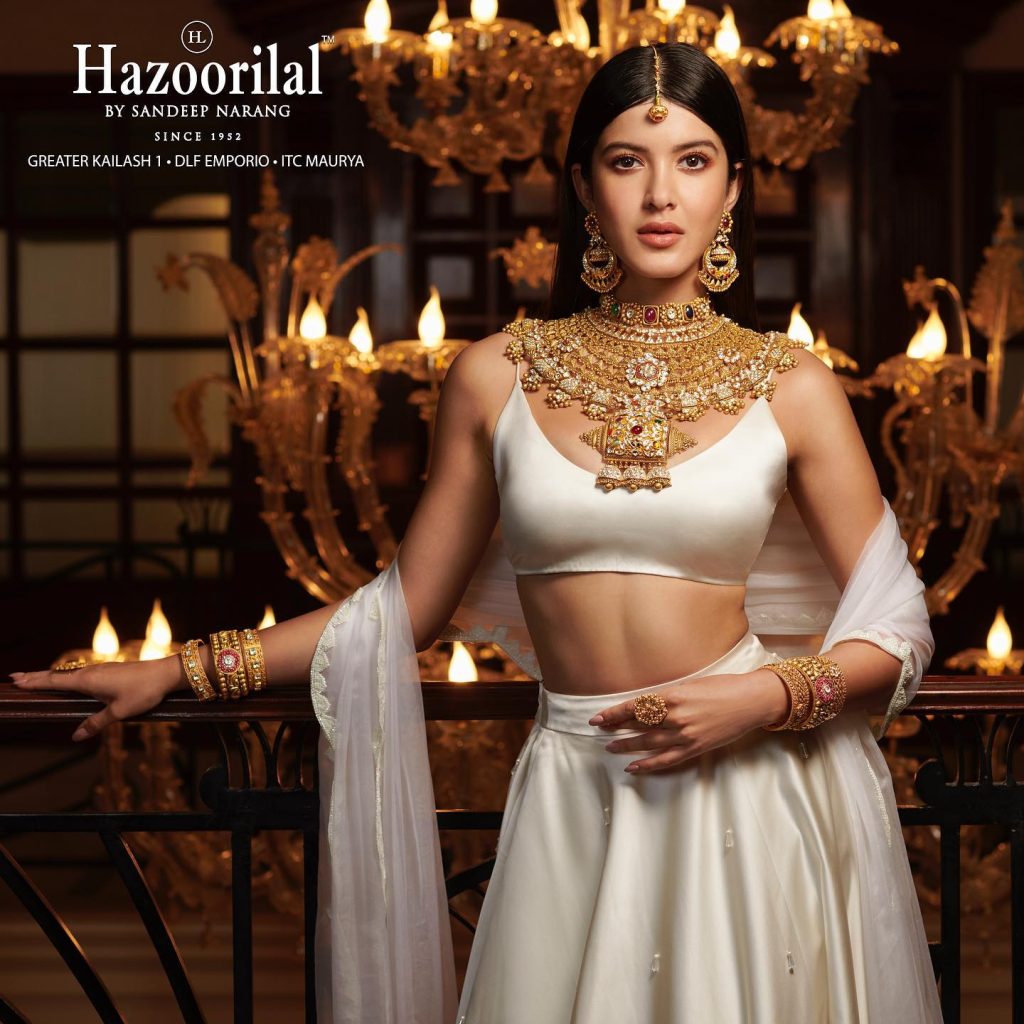 Hazoorilal Gold Jewellery in India

Ring: –
A ring is the most beloved accessory and holds a special place in everyone's heart. This signifies commitment, love, and passion for your loved ones; that's why people always go for rings when it comes to a gift. Hazoorilal Jewellers designs gold rings to make your moments more special. To know the price of a gold ring, visit the website of Hazoorilal Jewellers.

Necklace set:–
Without a jewellery set, you can't even imagine any function. Necklace sets always play an important role when it comes to weddings. It will complete your traditional look and make your celebrations more memorable. If you are also looking for gold necklace sets for your wedding function, then buy them from Hazoorilal Jewellers.

Bangles: –
Whether you are looking for gold bangles for a wedding, engagement, or reception party, Hazoorilal Jewellers has elegant designs to give you a gorgeous look. Thus, don't miss the chance to embellish your wrist with divinity and sheen.

Hazoorilal Jewellers: the best gold jewellers in Delhi
The gold jewellery collection by Hazoorilal Jewellers is all you need to accentuate your traditional look. They have numerous stunning designs that will make you fall in love with their gold jewellery collection. Make each moment special by buying gold jewellery in Delhi from Hazoorilal Jewellers.