Everyone wishes to style in the best way for parties and other special events. The idea behind this may involve the wish to express individual style and confidence. Additionally, there may be a desire to leave a lasting impression and participate in the best possible way in the festive mood of social gatherings. Further, ensuring a party look is best helps in defining your fashion prowess.

Gold jewellery, being a timeless fashion accessory, is still a popular choice to achieve a dazzling and sophisticated party look. The golden elegance is appropriate for any occasion, including formal events, weddings, and informal get-togethers. So, buy Hazoorilal gold jewellery to embrace an artistic appearance in your party look.

You can choose from ornate gold necklace sets, statement earrings, rings, bangles, and bracelets, among other opulent jewellery pieces. Each ornament adds a glamorous shine to any party look.

Keep reading to learn about the popular gold ornaments you can opt for to fulfil your party look needs.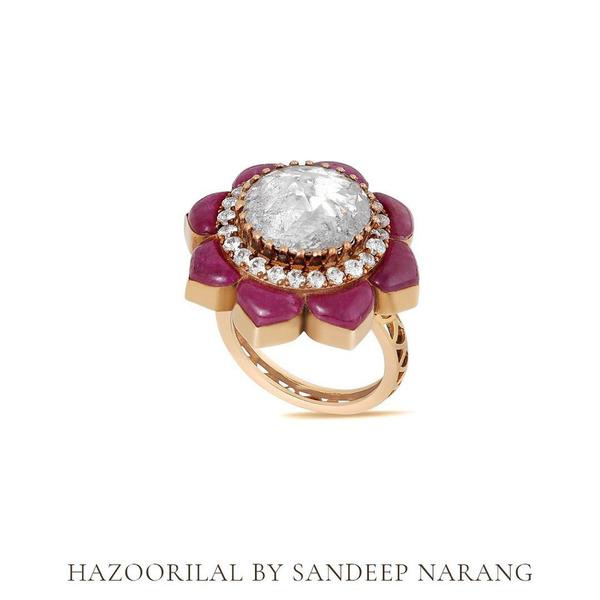 Gold necklace
Adorning your neck with gold shine is the ultimate way to complete your look. They are available in different styles and designs, like simple and delicate chains or ones with elaborative patterns. Choosing quality ornaments like Hazoorilal gold necklace sets can help you embrace uniqueness in your style.

Gold earrings
These are must-haves for most party looks, like weddings, receptions, or officials. You can choose as per the requirements of the occasion. Explore the Hazoorilal gold earring collection, which includes studs, hoops, danglers, and a range of other pieces.
Gold bangles
The best thing about wearing hand ornaments is that they emphasise the beauty of your hands, which are visible on your body the most. There is a wide variety of designs in the collection of Hazoorilal's gold bangles, from minimalistic to intricately detailed pieces. You can choose the ones that reflect your personal style.
Gold rings
You may want to adorn your fingers with striking ring pieces. If so, you can make your choice for pieces that blend the timeless shine of gold with the vibrancy of gemstones. The combinations may range from rubies and gold to emeralds and gold, along with small diamonds' spark. Visit Hazoorilal Gold Jewellers to buy your favourite party accessories.

Why choose Hazoorilal to buy gold jewellery for your party look?
Gold is one of the most precious metals to choose for any special event. Its timeless elegance adds a royal beauty to the look, which makes it a popular choice among people. Choosing Hazoorilal, one of the best gold jewellers in India, to buy your jewellery, be it gold or diamonds, can help you make secure purchases. Their best-in-class pieces feature unparalleled craftsmanship and owning them for your party is the ultimate way to make a statement.